Rumor has Google Chrome coming to iOS this quarter
22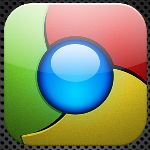 Google Chrome has made a big splash in a relatively short time in the desktop market, and although it is only available for Android 4.x devices right now, it also quickly placed itself in the upper echelon of Android browsers. Now, rumor has it that Google is getting ready to release the Chrome browser on iOS devices as well.
Macquarie Equity Research is not only sure that Google will release a version of Chrome for iOS, but that the app will be coming this quarter, which means sometime by the end of June. Macquarie sites not only the popularity of the other versions of Chrome on different platforms, but says that releasing an iOS version would limit the amount of traffic acquisition cost (TAC) that Google pays to Apple for the use of Google search in Safari.
It would certainly be nice to see Chrome on iOS, but even if the option is there, it won't change the fact that it's impossible to change the default browser on iOS, so links will still open in Safari. And, it doesn't seem like that will change any time soon.