Rumor: Verizon to close loophole allowing unlimited data for those buying a subsidized phone
28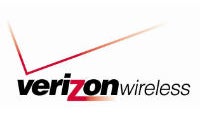 Verizon customers who had grandfathered their way into an unlimited data plan, have been unable to upgrade their subsidized phone without losing their unlimited data. By not allowing grandfathered Verizon customers to upgrade using another subsidized phone, Verizon was slowly dropping the number of its members with an unlimited plan. But one trick employed by Verizon customers, had account holders upgrading a $9.99 a month featurephone account to buy a subsidized smartphone, and then switching the smartphone to the line with unlimited data.
The featurephone line used to purchase the subsidized smartphone, is charged a $30 monthly fee for 2GB of data. But when the lines are switched, and the smartphone is activated on the unlimited line, the $30 fee is canceled by the customer. That takes the price back to $9.99 a month for that line. But there is some speculation circulating that Verizon is eliminating this loophole, starting August 24th.
The new rules will require a Verizon customer who activates or upgrades a new smartphone, to have a data plan that covers the length of the contract. This forces the customer to keep the $30 monthly 2GB data plan instead of canceling it, when swapping the purchased smartphone to the account with unlimited data. To prevent being stuck with the monthly $30 fee, customers can switch to a More Everything plan, or buy a phone at the full retail price, or use the monthly installment plan available with Verizon Edge.
"(When Verizon) gives customers a discount on the retail price of a smartphone, we expect them to pay for data services and keep the smartphone activated for 2 years. This change closes the loopholes which allowed customers to activate/upgrade a smartphone and immediately revert back to a basic phone, resulting in a discontinued smartphone with no associated data plan."-Verizon
Verizon has yet to make this official, but with an August 24th start date expected, some word should be coming out soon.
source:
Droid-Life