Rumor: Samsung working on a cheaper Galaxy Note II, 13-inch tablet with keyboard dock, and the mysterious Project J
24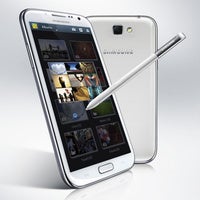 Warning: the following is just a rumor with no solid evidence to back it up. We don't assume responsibility for unmet expectations, shattered dreams, zombie apocalypse, or whatever. Now with that out the way, it is time for the latest dose of spicy speculations surrounding Samsung and the gadgets it is allegedly working on.
Rumor has it that a cheaper alternative to the
Samsung Galaxy Note II
is already in the works and will be released on the European market. It might not carry the Note branding, however, as it will not come with an S Pen, according to the source. It is also speculated that an LCD screen will be used instead of an AMOLED panel. The idea behind this rumored handset is to let a broader range of consumers have a taste of what having a smartphone with a huge screen feels like. How much the cheaper Note II alternative will cost, however, is not being mentioned.
Next up we have a rumor about a 13.3-inch tablet by Samsung that will mimic the concept behind the Asus Transformer series. In other words, the slate will be accompanied by a physical keyboard dock. The dock could also be sold separately, as an optional accessory. Our guess is that this mysterious 13.3-inch tablet will run Android.
Last but not least, it is rumored that the Samsung Galaxy S IV will be announced in April. The smartphone has the "Project J" name attached to it, yet what that indicates is unclear at this time.
All of the above information is said to be coming from a Korean insider, but there's no solid proof attached to it. Therefore, it is advisable to treat it all as pure speculation and don't get too excited until Samsung itself announces any of the aforementioned devices.