Rumor: Apple looks to burn through its 4 inch iPhone inventory prior to new model unveiling
22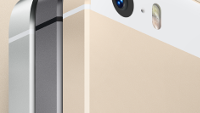 Last year,
Apple announced an iPhone trade-in program in a partnership with Brightstar
. Apple offered $200 for a working
Apple iPhone 4
or a working
Apple iPhone 4s
. That was enough money to allow those accepting the trade, to upgrade to what was then the flagship model, the Apple iPhone 5. The iPhones that Apple received in trade were sold in emerging markets, to prevent them from cannibalizing iPhone sales in the U.S.
According to a source with knowledge of Apple's plans, starting on May 8th, emails will be sent out to those eligible to trade-in their older Apple iPhone, trying to get them to trade up to an
Apple iPhone 5s
or
Apple iPhone 5c
. The source characterized this trade-in as being "enormous," and will help Apple boost its iPhone revenues.
The source said that Apple is preparing its stores in all states, to handle a large number of visitors who will be looking to take advantage of the trade-in deal. Apple is instructing its stores to expect a surge in visitors on par with the numbers that invade these stores on the day that a new iPhone or iPad is launched. Apple Store managers are supposed to be alerted to its plans on Tuesday.
The Cupertino based tech titan is believed to be working on other ideas, designed to pump up iPhone sales in Apple Stores. Apple could be looking to get rid of as much inventory of its 4 inch models as possible, prior to the introduction later this year, of a larger screened
Apple iPhone 6
.
source:
9to5Mac
via
SlashGear