Rumor: Apple and Comcast in talks to stream first run movies to paying subscribers
10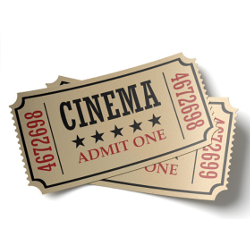 The latest rumor circulating near the popcorn stand at your local theater (where a box of Jujubes and a Coke will cost you $50) is that Apple and Comcast are teaming up to offer a service that would allow both firms to stream first run movies to customers. And by first run, we mean that these are films that are still playing in theaters. Apple and Comcast are said to be in talks with major Hollywood studios about this plan.
According to the speculation, movies that would qualify for first run streaming would be those that have already been in theaters for two weeks. And while this might not be such a great deal for the theaters, talks are currently centered on finding a way to steer some of the revenue received from selling a premium service, to the theaters that would be affected. Studios like Universal (which is owned by Comcast) and Warner are high on the idea and after all, they have the final say on whether Apple and Comcast can offer it. Of the major studios, all but Disney are looking to come up with something new to make up for revenue that streaming services like Netflix are taking from DVD sales. That is because
Disney plans to offer its own Netflix style app in 2019
.
The streaming service that Apple and Comcast are discussing is called
premium video on demand
(PVOD), and is expected to cost $30 to $50 per movie. And while the final say belongs to the studios, at least one analyst doesn't believe that PVOD will go anywhere without the theaters' consent. Michael Pachter, who hangs his hat at Wedbush Securities, says he doubts that the studios will agree to digital rentals without some kind of agreement with the exhibitors. The analyst says, "They always claim they're going to do something dramatic, and then they don't." The difference this time is that Universal is surely going to agree to this since it is owned by Comcast. And while Apple doesn't own a movie studio, it does own a huge pile of cash.
Apple also has been linked to Disney
in the past, and since Disney's largest stockholder is the Steven P. Jobs trust (yes, THAT Steven P. Jobs), the tech titan might be able to persuade the powers that be in Burbank to help get PVOD done.
source:
Bloomberg