Disney to challenge Netflix by starting its own streaming video service
11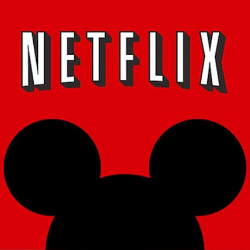 Entertainment giant Disney is going to start competing with Netflix in the business of streaming films and videos. After the stock market closed this afternoon, the Burbank based media company said that it will stop providing first run theatrical releases to Netflix starting with the 2019 season. Disney's new streaming platform will become the exclusive home in the U.S. for Video On Demand produced by Disney and Pixar. Previously, Netflix would have exclusively ended up with this material to show to its subscribers.
By busting up its agreement with Netflix, Disney makes sure that it gets to hold on to three highly regarded properties expected to be produced in the near future. These include
Toy Story 4
, the sequel to
Frozen
(Frozen-
er
?) and a live-action version of the animated and Broadway smash
The Lion King
. Among Disney theatrical releases currently offered on Netflix are:
Rogue One: A Star Wars Story.
Moana.
Finding Dory.
Zootopia.
Lilo & Stitch.
"This acquisition and the launch of our direct-to-consumer services mark an entirely new growth strategy for the company, one that takes advantage of the incredible opportunity that changing technology provides us to leverage the strength of our great brands."-Bob Iger, CEO, Disney
Disney's new streaming service will be available from Disney itself, from app stores, or from Pay-TV partners.
source: Variety