Rumor: 4.7'' and 5.5'' Apple iPhone 6 battery capacity revealed
42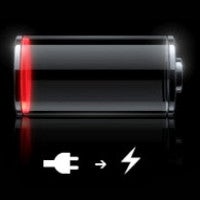 We've been figuratively drowned in Apple iPhone 6-related image leaks, and the industry hasn't been exactly shy when it comes to several other aspects of the iPhone 6, but the device's battery has remained veiled in secrecy. Until now, that is, at least if you trust the latest rumor that was set free in China.
According to the new rumor, the 4.7-inch iPhone 6 will come packing a cell with capacity between 1800 and 1900 mAh, while the larger, 5.5-inch version will make do with a 2500 mAh one. These numbers definitely fail to impress, especially compared with the current crop of Android smartphones, which are slowly getting beyond the 3000 mAh threshold. That said, this is actually a sizable upgrade, at least if you consider that the current Apple flagship -- the iPhone 5s -- is getting along with a 1570 mAh unit. In addition, there's always the possibility that Apple will introduce further battery and display optimizations, which will hopefully help the upcoming iPhone close the gap between its up time and that of its Android rivals, at least partially.
As always, do keep in mind that none of the above is actually confirmed information, and given the obscurity of the alleged sources, there's no way to know if they have a good track record to begin with. That said, if these turn out to be true, this definitely wouldn't be the first (nor last) time that we get pieces of key information in advance from seemingly sketchy sources.