Ruling against Samsung to be reviewed by ITC
6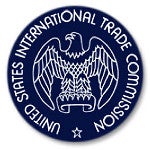 Back in December, the ITC ruled that
Samsung had infringed on 4 of Apple's patents
. Samsung was found not to have infringed on two other patents belonging to its rival. It wouldn't be much of a surprise to hear that Samsung had asked for a review, but Apple also is seeking a review of the initial ruling. So now that ruling heads back to Judge Thomas Pender along with instructions from the commission relating to two of the patents Samsung was deemed to have infringed on. The original case involved
six smartphones
and two Samsung Galaxy Tab tablets.
Once Judge Pender rules again, the full commission will get involved and both Samsung and Apple will file briefs on the ruling. If the six-member commission finds that the initial ruling is valid, the ITC
could issue sales bans
in the U.S. against the offending Samsung devices. At this stage, it is unclear if the review is aiming to overturn Judge Pender's initial ruling against Samsung, or to help Apple strengthen its position against Samsung with an eye toward obtaining an exclusion order. The initial ruling by the Judge proposed a sales ban on certain Samsung products, a cease and desist order against the Korean manufacturer, a bond in the amount of 88% of the value of the handsets affected by the ban (to be paid by Samsung to cover the costs of enforcing the ruling during the Presidential review period), 32.5% of the value of media players involved and 37.6% of the value of tablets found to infringe on Apple's patents.
"This initial determination could lead to fewer choices, less innovation, and potentially higher prices for the American consumer. We remain confident that the full commission will ultimately reach a final determination that affirms our position that patent law must not be manipulated to give one company a monopoly over rectangles with rounded corners, or technology that is being improved every day by Samsung and other companies. We will continue to take all appropriate measures to ensure the availability of our innovative products for American consumers."-Samsung statement following initial ruling by Judge Thomas Pender
Under the rules of these procedures, Judge Pender must come up with a target date for the review hearing within 30 days. If the full commission agrees with the results of the review hearing, the decision
becomes final
after 50 days.
source:
Electronista