Rotary cameraphone Oppo N1 can be yours for just $99 thanks to a new pioneer program
12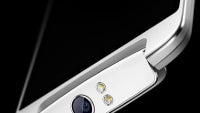 Oppo is a part of the rapidly expanding family of premium Chinese smartphone brands, and it's arguably one of its star members. A holding of BBK Electronics, Oppo is the brand that the corporation is pushing for the west, and it's been doing a great job lately. That's because instead of solely relying on the its smartphones' stellar build quality, the company has as of late started a far more aggressive marketing campaign for its products. This makes a lot of sense, seeing as Oppo is firmly positioned in the premium niche of the market, which also means that their phones have to be seen as rival to those released by the really big boys from Samsung, LG and Apple among others.
The latest, arguably most interesting device out from the Guangdong-based company, is the
Oppo N1
. Featuring a rotating 13MP, 206 degrees-wide camera, a rear touch panel and a beautiful design, the N1, at about $570, is a good deal for the average Western consumer. The Oppo fans among you without as much to spare shouldn't despair, however, for the company is launching the N1 Pioneer program, which seeks "ten creative and original people to get the earliest N1 unit for just $99 and share their photos and experiences with fellow Oppo fans." The process starts (later) today, October 14, on Oppo's website (in the source below), and you'll have two weeks to submit your entry. The exact form of the application itself is currently unknown, though we should know more any time now.