Revolutionary Apple Car to come in 2023-2025, aims to disrupt cars like iPhone disrupted regular phones
46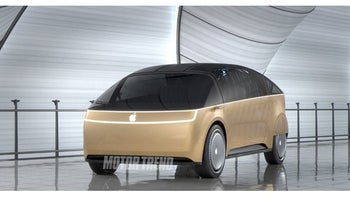 Artistic render (not a real Apple Car, duh!). Image courtesy of Motor Trend.
A couple of days ago, a report by one of the best-informed Apple analysts on the planet, Ming-Chi Kuo, surfaced and it predicted that
Apple will have a brand new product category in 2020 with the upcoming augmented reality Apple Glasses
, but what went a bit under the radar is an equally loud prediction about a revolutionary new product that will literally be Apple's biggest yet: the Apple Car.
For years the Apple Car has been a secret project within the company. Apple does not discuss it much, but various reports confirm that the company has tens and maybe hundreds of people working on it, and just recently a top Tesla engineer returned to Apple.
Now, this latest report by Ming-Chi Kuo puts more wood in the fire. It's still way too early to have any sort of accurate estimates, but here is what Kuo says:
We expect that Apple Car, which will likely be launched in 2023–2025, will be the next star product. The reasons for this are as follows: (1) Potentially huge replacement demands are emerging in the auto sector because it is being redefined by new technologies. The case is the same as the smartphone sector 10 years ago; (2) Apple's leading technology advantages (e.g. AR) would redefine cars and differentiate Apple Car from peers' products; (3) Apple's service will grow significantly by entering the huge car finance market via Apple Car, and (4) Apple can do a better integration of hardware, software, and service than current competitors in the consumer electronics sector and potential competitors in the auto sector.
There are a few very interesting details here that we want to highlight: first and foremost, Kuo speaks clearly about the Apple Car being a "star" product and not some sort of hobby launch like, say, an Apple TV.
Apple Car could use leading AR tech and revolutionize car interfaces
Secondly, it rightfully mention that the car industry is ripe for a disruption of the sort that a high-tech company like Apple can deliver. Modern cars still look and feel terribly outdated when it comes to their connectivity to the outside world, and their on-board interfaces and navigation are horrifically out of date, both things that an Apple car could change in a way similar to the disruption that the iPhone brought to the keyboard phones of before.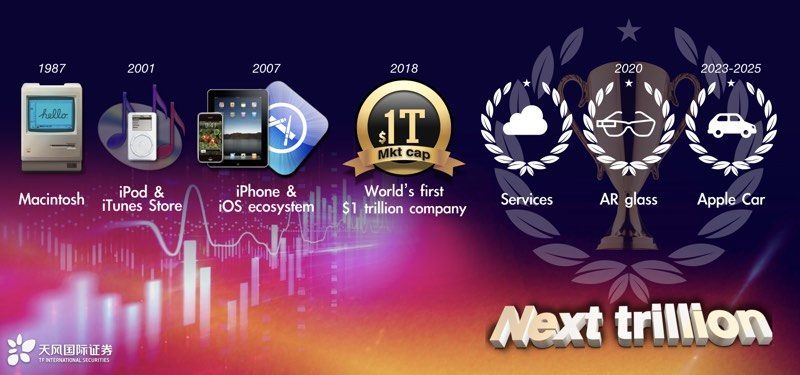 Timeline of Apple launches
Earlier reports about Project Titan, the codename for the Apple Car team, mentioned unrest and chaos, as well as hundreds of laid off employees, but things might have recently changed for the project that was first mentioned way back in 2014.
It's especially interesting to see how Apple could implement augmented reality technologies in this new futuristic car. Finally, let's once again iterate that this is an early report, and even if it comes from one of the best-informed Apple analysts out there, a lot of things can change.
Still, if true, color us excited! How do you envision this futuristic Apple Car? And do you think that Apple could disrupt the car industry with all the complexity of vehicle manufacturing the way it did change the phone industry?