Review your account security and get 2GB of free extra Google Drive storage
22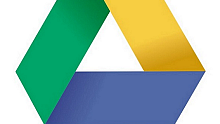 Google Drive is already offering a rather generous 15GB of free storage space by default, but if you're willing to spend a few minutes to review your account security, Google will throw in 2GB of extra free storage.
To celebrate "Safer Internet Day 2016", which is today, Google is now offering 2GB of extra free Drive storage to those willing to review their security settings. In theory, you don't have to make any actual changes to your security settings, as the extra free storage can be obtained by just clicking on three "Done" buttons. However, we recommend that you make use of this opportunity and actually take a moment to reconsider your Google account security settings.
The first step that users can take to improve the security of their account is to review the backup email and phone number, which will be used to recover your password in case you forget it. Furthermore, you should also review your security question.
The second step that Google wants you to make before it extends your free storage quota by 2GB is to review your connected device. If Google lists a device that you do not recognize, just tap the "Something is wrong" button and you'll be asked to come up with a new password in order to block unauthorized access.
The third and final hurdle is to review the app permissions. Each app that you've granted permission to access data from your Google account will be listed along with the corresponding permission. If you spot an app that gets more info than you think it should, just revoke its permission. Once you complete these three steps, your free Google Drive quota will be raised to 17GB. The extra GB will never expire.
In closing, we'd like to mention that you should consider setting up two-step verification on your device, especially if you're working with sensitive data on your account. With two-step verification set up, Google will send you a text message with a single-use code each time you log in. This verification code works alongside the password (hence the name of the two-step verification system), meaning that even if a potential attacker steals your password, he still won't be able to access your account.