Reuters: the majority of top US retailers don't even plan to accept Apple Pay this year
27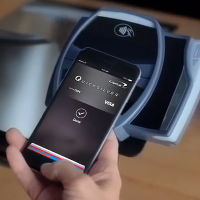 When we did our
first take on mobile payments back in 2011
, the field seemed so ragtag that nothing was guaranteed to work and become the de facto standard. Even then, however, all eyes were on Apple, and the assorted rumors that it is mulling a digital wallet system for the venerable iPhone line.
Well, last September this moment finally arrived, as
Tim Cook unveiled the Apple Pay service
, ready to take on the world. Asked whether he thinks he just killed the credit card, Apple's CEO chuckled in his characteristic way, and said "
I think we put a dagger in it
," in a fashion that must have sent chills down the spine of anyone smaller than Visa or MasterCard.
Fast forward a pregnancy or so, and the things aren't looking that rosy for Apple Pay. Besides all the competing mobile payment systems, like Visa's
payWave
, or MasterCard's
PayPass
, not to mention the various carrier undertakings, such as
Softcard
in the US, which got acquired by Google, or smaller initiatives like that of Paypal, or
Boku
, a new formidable entrant went into the fray. No, we aren't talking about the recent
Android Pay
announcement, but
Samsung Pay
, as its system allows for easy payments as if you use a magnetic stripe card, without the need for merchants to install special POS equipment, like with Apple Pay.
How exactly did this dedicated terminal requirement affect the proliferation of Apple Pay? Well, according to a fresh Reuters survey, out of the top 100 U.S. retailers, less than a quarter are currently accepting Apple Pay. Actually, two thirds of the respondents said their retail chains don't even plan to implement Apple's mobile payment system this year. The reasons? Extra equipment required to process transactions, lack of real customer demand, and lack of unrestricted data access to the payment statistics. This doesn't bode well for the Apple Pay crusade in the US this year, so we are very curious to see how Samsung Pay will fare once it launches here in the fall, as it doesn't require any modifications on par of the brick-and-mortar retailer.