Google Wallet will be revised after Android Pay launch; new app will have limited function
8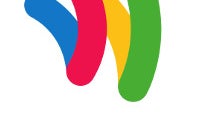 Google's introduction of Android Pay allows Google to step up in the mobile payment arena, allowing it to battle Apple Pay and Samsung Pay. While the capabilities of Android Pay are essentially the things that Google Wallet does now, Android Pay does them better and easier. So Google Wallet is being revised as a new app, compatible with both Android and iOS, with pretty much a limited function.
The new Google Wallet app will allow users with a debit card to send or receive money for free, even if the other side to the transaction doesn't have the Google Wallet app installed on a mobile device. The whole process is said by Google to take minutes. The money you receive can be sent to your bank account or your Google Wallet card, from where it can be spent in stores.
By turning Google Wallet into a one-trick pony, Google is basically putting all of its faith in Android Pay as its full-featured mobile payment system. Three out of the top four carriers in the U.S. have already aligned themselves with Android Pay and banks and credit card networks are following suit. Did Google get mobile payments straightened out once and for all? While the Magic 8 Ball might say "Outlook good," we probably won't have a definitive answer until next year's I/O.
source:
+GoogleWallet
via
AndroidCentral