Results: would you like to see a new iPhone SE?
18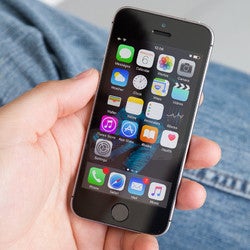 Well, WWDC's opening keynote is behind us and, just as we suspected, the
iPhone SE
line didn't see a refresh. While this doesn't mean that the device is dead for sure, the industry's love for larger displays makes the SE's future much more ambiguous. Especially with today's tech being able to cram huge screens into relatively tiny bodies, we can't be 100% certain that we will see another incarnation of Apple's super-pocketable handset in the future.
But then again, the iPhone SE was sort of designed for the slow upgraders — the people who don't mind sticking with older tech as long as it's small, easy to lug around, and fits the ton of accessories they've already bought for it. Such a target audience can definitely live with a 2-year upgrade cycle and, what's even more, they are not really prone to upgrade to an SE 2 as soon as it lands.
Still, with the rumored drastic changes to the iPhone's design language, the form-factor that was first introduced with the iPhone 5 may actually finally die. That doesn't mean the next SE can't still be some sort of super-small iPhone, does it? We thought we'd ask you whether you'd like to see such a compact device, here are the poll results!