Results: Which live video broadcasting service do you use?
1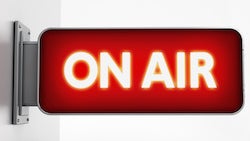 Live video broadcasting has been getting huge in the social media world as of late. At the time of this writing, it seems like it's impossible to go a full day without getting a Facebook notification that someone on your friend's list has gone live or to see some sort of live video broadcast pop up on your timeline. However, this is something that's not limited to just Facebook. YouTube has been making a bigger push for live video recently, and Instagram and Twitter both recently introduced their own live video broadcasting tools as well.
With such a big push being made for live video broadcasts, we decided to poll our readers to see which live video platform they used. Unsurprisingly, YouTube topped the results with 33.62% of all of the votes, and Facebook followed shortly behind with 28.88%. Perhaps the most interesting result is that of Instagram. Our results show that 10.78% of the people who voted use Instagram's live video streaming services, and while that may not seem entirely impressive on its own, it really is when you consider the service just launched in the US earlier this week.
The full results can be found below, and if you didn't get a chance to cast your vote before the polling closed, be sure to leave a comment down below to let us know which service you're a user of.