Reporter allegedly goes undercover to work at Foxconn, assembling Apple iPhone
35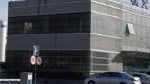 "By my own calculations, I have to mark five iPhone plates every minute, at least. For every 10 hours, I have to accomplish 3,000 iPhone 5 back plates. There are total 4 production lines in charge of this process, 12 workers in every line. Each line can produce 36,000 iPhone 5 back plates in half a day, this is scary … I finally stopped working at 7 a.m. We were asked to gather again after work. The supervisor shout out loud in front of us: "Who wants to rest early at 5 a.m !? We are all here to earn money ! Let's work harder !" I was thinking who on earth wants to work two extra hours overtime for only mere 27 yuan (USD$4) !?"-Reporter undercover in Foxconn factory
A reporter for the
Shanghai Evening Post
allegedly went undercover at a Foxconn plant to report on the poor working conditions at the factories
that assemble the
Apple iPhone
. Pretending to be interested in factory work, the journalist got inside of Foxconn's Tai Yuan factory for ten days, seven of them spent in orientation.
The reporter said sleeping conditions at Foxconn's dorms were a "
nightmare
" citing dirty living conditions, barnyard smells and
an infestation of cockroaches
. Trash was piled up in front of dorm rooms. Workers entering and exiting the factory floor pass through metal detectors to prevent stealing. Anyone caught with something they shouldn't have is immediately fired.
On the assembly line, the reporter's job entailed marking areas of the Apple iPhone's back cover where masking tape would be applied before painting. The reporter was reprimanded by a supervisor for marking too much of the back with the marker. Another worker was chewed out for going too slowly. "
This is the new unleashed iPhone 5 back plate, you should be honored having the chance to produce it
," said the supervisor to the sluggish worker.
There is two sides to each story. Considering that none of the undercover reporter's stories have been verified, we suggest that you keep an open mind about this subject.
source:
ShanghaiEveningPost
via
MICGadget
,
AppleInsider