Report: smartphone users in the US and UK are most likely to be interested in a 5.3-inch handset
16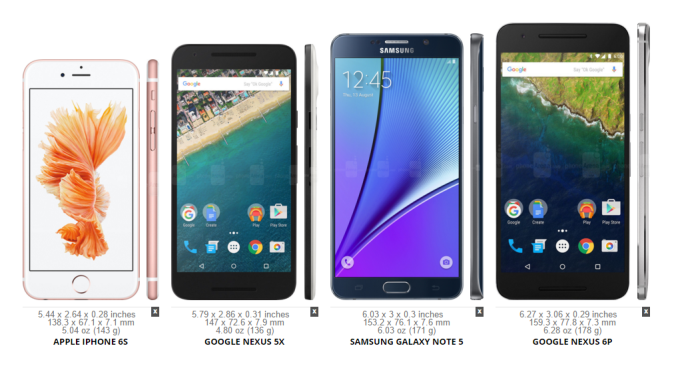 According to the latest report from market research firm Strategy Analytics, smartphone users across the US and UK are most likely to be interested in smartphones with a 5.3-inch screen.
In a survey conducted during the first half of 2015, smartphone users from the two countries were presented with multiple handset prototypes with varying display sizes. The prototype with a 5.3-inch screen was the most popular choice, followed by the 5-inch and the 5.5-inch one.
The report also reveals that Android users are more inclined to opt for larger screen sizes compared to iPhone users. This doesn't come as a terrible surprise, as multiple reports indicated that the 5.5-inch iPhone Plus models are dwarfed in popularity by their 4.7-inch counterparts.
The report also highlights that most survey participants were inclined to choose a prototype with a larger screen than the one already in their pockets. However, most of these respondents were rather reserved when it comes to the increase in size.
If any further proof was needed to confirm that smartphone users are willing to sacrifice ultrathin designs in favor of extended battery life, this recent Strategy Analytics report might come in handy. In the survey, participants were more inclined to choose an 8mm-thick prototype than a slimmer 6mm model if they were told that the former lasts longer on a charge.
source:
Strategy Analytics