Report: multiple Samsung devices to get iPhone and iPad compatibility later this year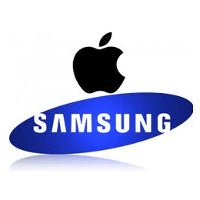 According to a new report from Samsung-centric tech blog Sammobile, the Seoul-based tech giant is about to expand its footprint in the Apple App Store.
Allegedly, Samsung is working on bringing a number of its apps to iOS. For the most part, it looks like most of the apps are not autonomous. Instead, the report suggests that Samsung is planning to launch iOS companion apps that would bring iPhone and iPad compatibility to a number of its devices.
On the wearable and fitness side, Samsung is reportedly planning to launch a number of its apps for iOS. One of these apps is the Gear Fit Manager, an app that can be used to pair the Gear Fit curved-screened fitness bands with a smartphone. Another is the S Health app, a fitness-centric app that can log workouts as well as sleep and dietary routines. At this point, it should be mentioned that earlier this month, Samsung announced that it plans to bring
iOS compatibility to the Gear S2 smartwatch
.
Another Samsung device that is said to get iOS compatibility in the near future is the
Galaxy View
, the 18.4-inch tablet that Samsung markets as a movable display. To make this happen, the company is allegedly planning iOS ports for Remote Control and Family Square, two apps that allow for remote control over the Galaxy View.
Other apps that Samsung is reportedly bringing to iOS include the Level app, a companion software for the Samsung Level audio devices, as well as the Smart Camera, a companion app for Samsung's smart camera lineup.
According to the report, all of these apps, and perhaps even more, will make their way to the iPhone and the iPad later this year.
At the moment, most of Samsung's connected devices cannot be controlled from iOS, which means that Samsung is unable to target a very large portion of the global smartphone market and an even larger slice of the US market.
What do you guys think? Will it matter to you if these Samsung devices get iOS compatibility later in the year?