Report: iOS devices failed more often than Android units did during Q3
99+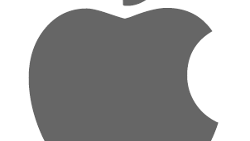 The latest report from Blannco Technology Group revealed that 62% of Apple iPhone and Apple iPad units suffered failures in the third quarter. That compares to the 47% failure rate tallied by Android devices. Apps crashed on 65% of iOS powered devices compared to just 25% of Android models. The breakdown for the iOS devices shows the
Apple iPhone 6
with a leading 13% failure rate, followed by the
Apple iPhone 6s
(9%),
Apple iPhone 5s
(9%) and the
Apple iPad Air 2
(2%). In the report, some of the blame for the high iOS failure rate is placed on the iOS 10 update.
Among Android devices, the LeEco Le 2 had a 13% failure rate to lead the way. Two Xiaomi devices were next, both with a 9% rate. Those models were the
Redmi 3S
and the
Redmi Note 3
. Rounding out the top five are the
Samsung Galaxy S7 edge
(5%) and the Lenovo Vibe K5 Note (4%). Android flavored models faced problems with the battery (seen on 7% of devices) and issues with the screen (6%). Samsung branded phones and tablets had the most Android failures among manufacturers at 11%. That was followed by the 4% registered by Xiaomi built products.
Crashed apps by far was the leading problem for iOS users in North America during the quarter. Worldwide, the rising temperature of an iDevice was the biggest issue. Android users in North America had to deal with crashed apps (21%) more than other problems. Worldwide, those using an Android phone or tablet were most likely to face an issue with the USB port.
Pokemon Go was a major factor in failure rates on both platforms for several reasons. First, the app was crashing at a 5% rate on iOS, and twice as much on Android during the third quarter. The app drained batteries and hogged system resources causing sluggish performance. But the top four crashing apps on iOS for the third quarter were all social media names. Instagram was on top with a 14% failure rate. Right behind it was Snapchat (12%), Facebook (9%) and Messenger (5%).
IMS Service, an app used by merchants, led the Android app failure list at 32%. The address book app was next at 12% with the Google Play Store app (10%) third.
source:
BlanncoTechnology
Recommended Stories