Report claims Google is building a Nexus TV for 2014
13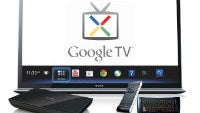 Back in June, we speculated that the rumors about a new Nexus Q and the rumors about a Google-made Android gaming console could actually be the same thing: a
Nexus TV
. It looks like the rumored Nexus Q like device might have actually been the Chromecast, but now there is a new report claiming that Google is in fact building a Nexus TV for release in 2014.
The Information
is citing an anonymous Google employee as saying that there is in fact a Nexus TV in the works, and that Google is aiming to release the device in the first half of 2014. There is also talk that Google may be abandoning the idea of Google TV controlling and searching live TV, likely because that was one feature that had very little support. The report says that Google showed off the device to developers sometime this fall, and it included the touchpad integrated remote that you would find with most current Android TVs.
This isn't the first talk there has been of an official Nexus TV either. Back in July,
The Wall Street Journal
reported that Andy Rubin privately showed off a Google-made Android TV device at CES 2013. Apparently, the device that he showed off used motion sensing controls. That wasn't part of the recent report, but other details do match up.
We would like to believe that Google isn't abandoning the TV space, and it would be a silly move. But, we've heard reports regarding Android TVs before, like the fabled Android 4.x update, and that never came true either.