Report: Samsung tops smartphone shipments in Q2 2017, second placed Apple threatened by Huawei
25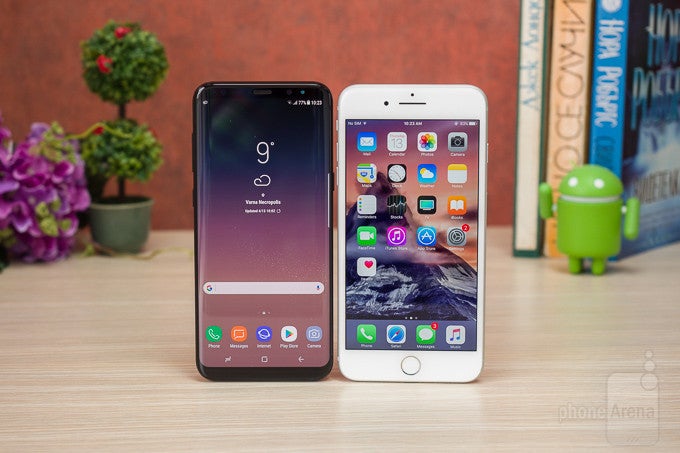 Strategy Analytics has revealed some interesting statistics in its latest report. According to the analytics firm, handset manufacturers shipped a total of 360.4 million units globally in Q2 2017, a 6% increase from the 341.5 million units shipped during the same period for last year.
Top Five Smartphone Vendors, Worldwide Shipments, Market Share
Q2 2017 Preliminary Data (Shipments in Millions)
Vendor
2Q17 Shipment Volume
2Q17 Market Share
2Q16 Shipment Volume
2Q16 Market Share
1. Samsung
79.5
22.10%
77.6
22.70%
2. Apple
41
11.40%
40.4
11.80%
3. Huawei
38.4
10.70%
32
9.40%
4. OPPO
29.5
8.20%
18
5.30%
5. Xiaomi
23.2
6.40%
14.7
4.30%
Others
148.8
41.20%
158.8
46.50%
Total
360.4
100.00%
341.5
100.00%
source: Strategy Analytics, WSS Services
The information indicates that Samsung has recovered successfully from the Note 7 fiasco, with shipments for the South Korean company growing 2% compared to the same period of last year.
Apple occupies the second spot in terms of global smartphone shipments and has experienced a 1% year-over-year increase, but Cupertino's overall market share has slightly dipped due to the majority of growth coming from Chinese manufacturers. Here's what Neil Mawston, Executive Director at Strategy Analytics, had to say about the performance of the top two:
Samsung continued its recovery from last year's Galaxy Note 7 battery fiasco, lifted by robust demand for the new Galaxy S8 portfolio with an innovative bezel-less design. We expect the rumored Galaxy Note 8 upgrade with a bigger screen to further strengthen Samsung in the coming weeks... Apple's iPhone has gone out of fashion in China and this is placing a cap on its worldwide performance. Attention will now turn to Apple's rumored iPhone 8 introduction later this year and whether its tenth-anniversary flagship model will be different or exciting enough to ignite a rebound in iPhone volumes for the important Q4 2017 Western holiday season.
Meanwhile, everything seems to be going great for the Chinese phone makers. Huawei has retained its third position but now holds 11% of the global market share, a record for the company. As the stats show, only about 2.6 million shipments separate Huawei from Apple, which can be partly attributed to the popularity of its
P10
and
Mate 9
models.
Oppo and Xiaomi are also enjoying massive a year-over-year increase. The former grew 64% compared to Q2 2016, while the latter expanded by 58% for the same period.