Report: "Mini" versions of flagship phones are losing steam
25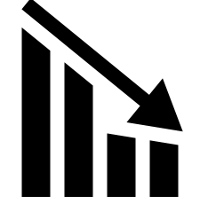 According to sources in Taiwan's handset supply chain, sales of "mini" versions of flagship phones are declining. The reason for the drop in sales, and the falling momentum, has to do with a perceived lack of value for the smaller handsets. In other words, considering the prices for these models, buyers feel that they are not getting the performance that they are paying for.
And changing the name hasn't helped. Sales are said to be below expectations for the
LG Beat
(LG G3 mini) and the
Sony Xperia Z1 Compact
. In the case of the latter handset, this is not your traditional mini phone since it kept all of the specs from the full-sized version, except for a smaller, lower resolution screen, and a smaller battery. Truth be told,
most consumers favor the screen on the Z1 Compact
over the full-sized screen on the
Sony Xperia Z1
. Additionally, the lower capacity cell on the Z1 compact outlasted the battery on the Xperia Z1 during a test.
Part of the problem is that the "mini" handsets are priced at $400 to $500 as opposed to the $150-$200 for similar models being turned out by Chinese manufacturers. And with screen sizes on the rise, the idea of what constitutes a "mini" device is becoming blurred in our minds.
For example, about three years ago, the
Samsung Galaxy S II
was equipped with a 4.3 inch screen that was considered large back in the day. The Samsung Galaxy S II mini offered a 3.7 inch screen. Last year, the
Samsung Galaxy S4 mini
launched with a 4.3 inch screen, that was once considered to be humungous! Today, a "mini" handset is apt to have a larger than 4.3 inch screen. Consider that the LG Beat has a 5 inch display. No wonder LG decided not to call it the LG G3 mini!
source:
DigiTimes