Report: Google Pixel XL is outselling the Nexus 6P but adoption is far behind Samsung Galaxy levels
33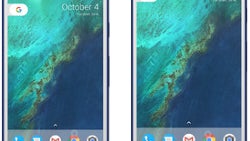 Google is pushing its new Pixel phones much harder compared to Nexus smartphones of the past, and it looks like the efforts are starting to show off.
According to the latest report from mobile marketing firm Appboy, the Pixel XL is selling in higher numbers than the Nexus 6P did last year, and this despite supply limitations.
Appboy has analyzed data coming from over 100 million devices between 20-27 October and found that the Google Pixel XL represents a 0.020% share of the sample. The smaller Google Pixel stood at a slightly lower 0.016%. Small as these numbers may be, Appteligent says that the Nexus 6P needed two weeks to obtain a similar market share.
If there were more
Google Pixel
and
Pixel XL
units to go around, the numbers would have been even better. Supply shortages have plagued both Google and Verizon (the only carrier that sells the phone).
While Google's new Pixel phones are apparently selling better compared to last year's Nexus 5X and Nexus 6P, the same report shows the massive difference in popularity between Google's Pixel phones and Samsung's Galaxy S6 and Galaxy S7.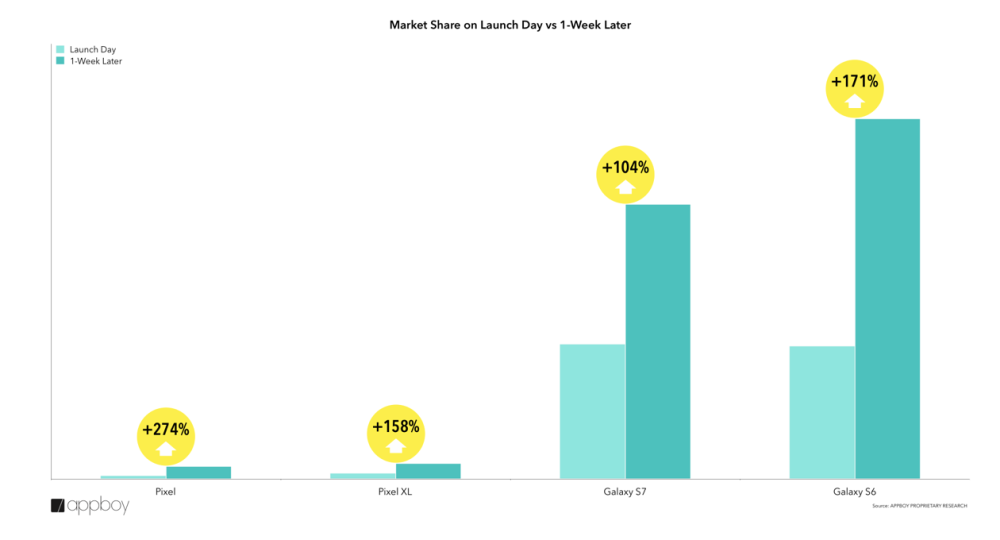 While supply limitations have restricted sales, it's safe to say that Google still has a long way to go before it manages to match the Galaxy S series in terms of sales.
source:
Appboy
via
9to5Google