Report: Apple's production cost would rise 30% for a Retina display version of the Apple iPad mini
23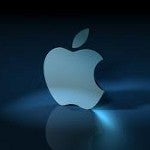 A report released on Monday says that if Apple is going to raise the resolution on the screen of the next-gen Apple iPad mini, the additional cost would run into
more than $12 per unit
. That would bring the cost of parts needed to make the iPad mini to more than $200 a unit based on earlier work from iSuppli. A retina display would require higher dots per inch (DPI) and the brightness of the backlight modules would have to be higher. More LEDs would be needed and all of the changes could lead to a 30% hike in the production cost to build a Retina display version of the
Apple iPad mini
. The low resolution on the Apple iPad mini has been the tablet's achilles heel. The resolution on the slate is 1024 x 768 which leads to a rather anemic
pixel
density of 162ppi.
44% by Q4 2012 from 70%
at the beginning of the year. Lower priced Android tablets have been flooding the market, such as the $199 16GB
Google Nexus 7
. This tablet offers a 7 inch screen with a 216ppi pixel density although there is talk that an FHD panel will be added to the tablet with no change in pricing. If true, this is going to put additional pressure on Apple to update the iPad mini screen. More competition will be coming from the yet to be announced
Samsung Galaxy Note 8.0
tablet. This 8 incher will include an S Pen and could have many of the features seen on the
Samsung GALAXY Note II
smartphone like multiwindows and Smart Stay. The latter uses the front camera to make sure that you are still awake. Once it sees that you are sleeping, the screen can also go to sleep.
The so called market observers are expecting demand for tablets to reach 180 million to 240 million units this year, with 45% to 60% of shipments coming from the 7 inch part of the market.
source:
DigiTimes