Report: Apple iPhone 5S will have third color option
39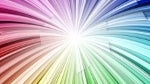 The rumors are being to come out in drips, but add them all together and just perhaps we're onto something. Earlier today, we passed along the information that Topeka Capital Markets' Brian White gleaned from his visit to a "tech-supply chain company," which was that the
Apple iPhone 5S
would give buyers a choice of screen size
. Now, a report from Japan's
Macotakara
says that the Apple iPhone 5S will offer buyers a third color choice besides black and white.
The report from Japan did not give an idea what the third color would be (how does electric orange grab you?). But all of these new options are Apple's way of acknowledging that for the first time since June 2007, the iPhone isn't the trailblazer in the smartphone industry. With Android buyers given a chance to select from high, low and mid-range handsets, different sized screens with different features, it seems as though Apple now realizes that it can't win in the long term by giving smartphone buyers one screen size. It's not like Apple hasn't proven that it can adapt to change as the success of the
Apple iPad mini
has proven.
Another part of the report in
Macotakara
dealt with the launch date of the seventh-generation Apple iPhone. We have heard both June and July mentioned as possible launch dates, and the report from Japan has July selected as the month when the Apple iPhone 5S will be launched. When the Apple iPhone first launched in June 2007, it was ok to have very little customization because back then, people didn't know what they wanted or needed from a smartphone. And even more importantly, people didn't know what to expect from a smartphone. After nearly 6 years have passed, people are much more knowledgeable and can make their own decisions when it comes to the specs they need and want on their phone. Gone are the days when Apple has to spoon-feed its customers, telling them that they will eat a 3.5 inch screen and like it.
source:
Macotakara
(translated) via
RedmondPie