Report: Apple deal with record labels imminent
17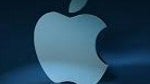 Last weekend, we passed along some speculation that
Apple was talking to both Universal and Warner
about streaming the record label's tunes for its rumored iRadio streaming music service. On Thursday, there was a new report that claimed that Apple was closing in on a deal with two unnamed record companies. According to people close to the negotiations, Apple will be paying the labels about
half of what they get from Pandora
for streaming their music. If true, that would seem to indicate that the Cupertino based firm was able to get the labels to accept a payment of about 6 cents for each 100 songs streamed, compared to the 12 cents that Pandora receives, which is established by the Copyright Royalty Board. Based on the Board's rates, Apple should be paying 21 cents per 100 songs streamed. In lieu of the lower stream rates, Apple is offering the labels a chance to participate in other revenue streams.
Apple will allegedly make it easy for listeners to easily purchase a song they hear through iTunes which will boost downloads and drive revenue to the labels. Another way for the record companies to profit would be to cut them in to a share of the proceeds that Apple will receive from audio ads that Apple will be running on the service.
The sources say that the negotiations are not solid and could fall apart at any time. One tipster says that the only sure money for the record labels is the per-play rate. There is no guarantee that Apple will be able to secure ads and it is unknown whether people will buy the songs from iTunes that they hear from the streaming radio service. If the labels agree to the 6 cents deal from Apple, they are taking a risk that the other revenue streams fail to deliver any revenue at all. Still, there is a good chance that everything falls into place and the streaming service debuts this summer.
source:
AppleInsider