Report: AT&T plans to offer a Beats Music Service bundle
1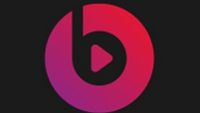 Beats Music Service is going after Spotify, according to a published report on Wednesday. The streaming music service is expected to launch before the Grammys, which is scheduled for January 26th, and there are plans to kick-off a major ad campaign during the Super Bowl next month. The ads will feature new artists and will cost $4 million for each 30 second spot that runs during the telecast. A source close to Beats says that "
They're going to try to blow Spotify out of the water
." Spotify, which has just started offering a free ad-supported version of its service for mobile users, has 6 million subscribers.
Beats hopes to get off to a quick start thanks to a rumored deal it has with AT&T. The nation's second largest carrier is purportedly ready to bundle Beats Music Service with its wireless plans as an "add-on" feature.
Run by record mogul Jimmy Iovine, Beats Music Service has raised a $60 million war chest. As we mentioned earlier, Spotify appears to be the first target. Today, the latter company launched its free iOS and Android app and is rumored to be talking to Verizon about hooking up with the nation's largest carrier. Spotify already has a marketing partnership with Sprint and deals in place with both AT&T and T-Mobile, allowing the two carriers to include the cost of the service with the monthly invoices sent to their customers.
source:
NYPost