Render of BlackBerry Z30 shows it branded with Verizon name
13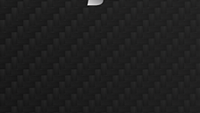 While the
BlackBerry Z30
has
already been released overseas
, we have seen limited information on where the new flagship 'Berry might end up in the states. Back in June, when the device was known as the A10, Sprint said
to count it in for a November launch
of the phone. That was the last we had heard about a U.S. launch of the device until last month when it was revealed that
the BlackBerry Z30 had visited the FCC dressed in Verizon colors
.
On Sunday morning while most of you were sleeping, we were hunched over our QWERTY keyboard, hard at work to tell you about a render of the BlackBerry Z30 posted by evleaks via one of the popular social networking sites. The image shows the BlackBerry Z30 wearing Verizon branding. While this is the first 5 inch BlackBerry model, and is the most powerful one of all time, it might not be enough to get iOS or Android users to switch. And with
Nokia introducing some pretty powerful new models
including the
Nokia Lumia 1520
phablet
,
BlackBerry has some more problems to worry about besides the duopoly.
With
a number of pretty powerful tech giants circling around BlackBerry,
you couldn't blame the Canadian OEM if it were distracted. Still, we expect to see the BlackBerry Z30 launched in the U.S. in time for that all-important holiday shopping season.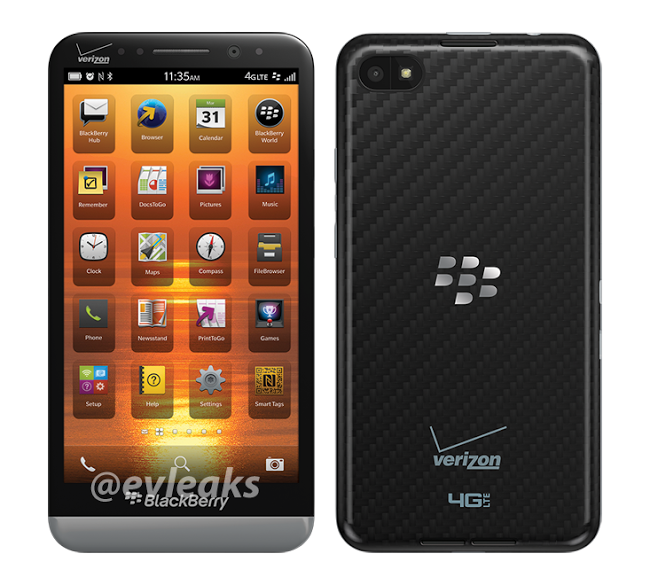 Render of the Verizon branded BlackBerry Z30 leaks
source:
@evleaks