Reminder: We'll be covering the Sprint-HTC event later today starting at 5:00 PM EST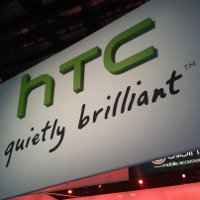 Hey PhoneArena fans, don't forget that we'll be covering the
Sprint-HTC event
later tonight starting at
5:00 PM EST
. Naturally, we're all excited about the big stuff expected to be shown off and mentioned during the event, so we'll be there to provide you all with the latest news surround it. So what is it that they'll be showing and talking about at the event?
Although there's no exact confirmation just yet, all eyes point to the unveiling of
Sprint's version of the HTC One X
. Dubbed as the
HTC EVO One
, we've already been seeing a stream of leaks in regards to its eventual arrival. As you can tell, it bears the EVO moniker and aims to bring grace to the beloved Android line yet again.
For the most part, it seems to maintain all of the hardware specs found with the One X, like its gargantuan 4.7" 720p display, 8-megapixel camera, and Beats audio support. However, it's speculated that it'll be packing an even larger
2,650 mAh battery
, which would work nicely with its expected
4G LTE connection
. Also, much like the original HTC EVO 4G, it's rumored to flaunt an ever so useful
kickstand
in the rear as well.
Well folks, with less than 7 hours left before the shindig starts, we're certain that anticipation will continue to rise, as we're all curious to know exactly what's coming. Therefore, just don't forget to check back here starting at 5:00 PM EST for our complete live coverage!