Reminder: We'll be covering the HTC event tomorrow starting at 9:00 AM EST
13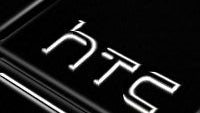 Certainly, HTC is gearing up for something big seeing that they're planning to run a couple of events in the near future. Earlier today, we got word that the veteran smartphone maker is
planning on holding an event in London on October 6th
for something, but more importantly for US consumers, they'll be in
New York City for something special tomorrow
.
Of course, we'll be there to cover the festivities starting at
9:00 AM EST
on the dot – with the actual event kicking off at 9:30 AM EST. So far, the only clues we have regarding it is that they ask us to "
come celebrate in style with HTC
." Indeed cryptic, it can potentially allude to many things – such as a new Mango smartphone, some sort of Android device, or even showing off a new Sense experience.
In any event, it can specifically be the
HTC Rhyme
, also known as the Bliss, which is an Android 2.3.4 smartphones that's aiming to become available with Verizon. More importantly, it's a device alleged to be made specifically for women with the intriguing
Sense 3.5
running on top of it. Still, it's only a guess at this point, but we'll surely know for sure this time tomorrow.
So don't forget to check back here tomorrow morning to find out!