Relax! The money you have in Google Wallet is FDIC insured
8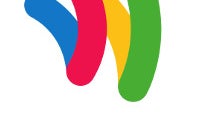 Google's decision to put consumers' Google Wallet balances in federally-insured financial institutions means users of the mobile payment service can sleep soundly at night. That is because Google Wallet balances as high as $250,000 are now insured by the FDIC. Even if a financial institution used by the mobile payment service closes its doors, Uncle Sam will make you whole again up to a quarter of a million bucks.
On the other hand, other money transfer services like PayPal are not insured by the government. Customer balances are not placed in FDIC insured banks. This means that those who keep balances there could theoretically lose the entire amount in the unlikely event that the company and eBay go under. PayPal does provide protection from customer losses related to fraud. Interestingly, PayPal balances were originally insured by the FDIC until 2012 until a law in California made it more expensive for the company to offer this protection.
Google's decision to hold customer balances in FDIC insured banks probably won't end up in a large number of new accounts for Google Wallet since most don't really place a large amount of money into the platform. Still, it is nice for Google Wallet users to know that there is a level of protection for whatever money they have stored in their virtual leather bound money holder.
source:
Yahoo
via
Engadget