Regardless of whether you're getting the LG G5, are you excited about the extra modules? (poll results)
10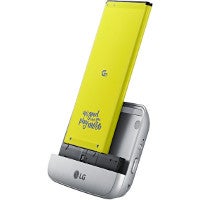 Due for release in April according to latest information, the LG G5 is no ordinary device. With the click of a button, its bottom falls off, revealing the battery, which can be removed and placed into a different 'module', like a specialized camera grip or an audiophile-grade Bang & Olufsen add-on. This modularity of design is without a doubt the highlight of the G5, and we're sure LG is banking on the modules to at least help—if not drive—sales of its new flagship.
But are people actually excited about the G5's modules—or Friends, as LG calls them? We have our impressions, but we wanted to settle it, so we went ahead and asked you
yesterday
. And it didn't matter if you're getting the G5 or not, we just wanted your take on the modules as a potential customer.
According to the results of the poll, the vast majority of participants are actually excited about the concept. In fact, some 22% of voters say they're planning on getting the G5, and so they may soon be in the market for an extra module, while nearly 48% say that even though they won't be picking up the flagship, they still dig the idea. On the other end of the spectrum, we have a group accounting for 27% of the votes, with no intention of buying the G5, and no love for the modules, while a sliver of 4% of votes represents folks who're getting the G5, but aren't much interested in its 'Friends'.