Refurbishing cellphones - turning the old into gold
2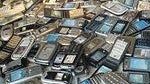 With the demand for used cellphones expected to grow in the near future, it is no surprise that more companies are entering the business of refurbishing used electronics. Big retailers such as Best Buy, phone-makers, and wireless carriers have long adopted the practice of reselling factory-reconditioned units at a tempting price, as well as accepting used handsets while offering store credit in return.
ReCellular is the company responsible for the reselling or recycling of some 5.2 million cellphones in 2010 alone, and the figures are only expected to grow. A prediction from their analysts states, that it may take only a few years until used handsets account for a fifth of all cellphone sales in the U.S. Purchased in bulk from charities, recycling campaigns, or even individuals through the web, 75% of the cellphones get thoroughly inspected, reconditioned and eventually resold. As for the practically useless phones, like the ones from a late 80's stretch limousine, they all end up at a nearby recycling plant. What could be better than making money while helping protect the environment?
Developing countries may also benefit from the efforts of ReCellular and the likes, since a refurbished phone may prove more reliable than a cheap knock-off made in a shady factory somewhere in China. ReCellular reports that 40% of the units they sell end up outside of the U.S., supposedly in the hands of people who prefer the simplicity of a basic cellphone.
Admit it, you probably have at least one outdated gadget collecting dust in the bottom of some drawer in your house. You can easily get rid of it through a website like Usell.com and even make a few bucks along the way. How much cash can you make from turning in your old electronics? Give it a shot and let us know in the comments.
source:
The Wall Street Journal