Reckless Racing 2 gearing up for launch on iOS, Android on Feb 2nd
0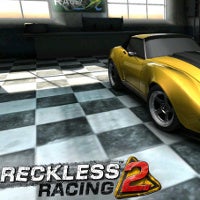 Reckless Racing is among the most popular mobile racing games so many gamers are waiting for the sequel to the sliding racer.
Reckless Racing 2
has now been confirmed to come February 2nd on iOS and Android, but when it comes to Android it'd only be available on the Sony Ericsson Xperia Play initially.
The sequel is expected to bring a full single-player campagin with new cars, more challenging tracks, better graphics (with improvements in the car models) and customized cars. Polarbit, maker of the game, has also teased a brand new game mode, but the details will be unveiled only when Reckless Racing 2 arrives on application markets.
Check out the teaser video below, and let us know how you like it in the comments below.