Receive a notification in Spanish for your Nexus 7 (2013)? Read this immediately before updating
13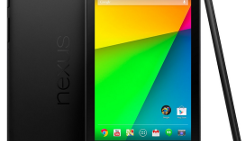 Some users of the Asus built
Nexus 7 (2013)
tablet are receiving a notification in Spanish, even with their slate set for English. While the wording is in Spanish, we can figure out that the tablet is receiving an update that weighs in at 12.1MB, and appears to include the June security update. The notification can not be cleared, and Google recommends that those who find this on the screen of their Nexus 7 (2013) refrain from updating the tablet.
According to Google's issue tracker, plenty of Nexus 7 (2013) users have received the Spanish language notification. Although reports indicate that some brave souls attempted the update, it seems that those that tried saw the file stop loading as the update petered out halfway through.
Since Google is now aware of the situation, we're confident that some resolution will come of this in the form of a new update. And if you do have the Spanish notification on the screen of your Nexus 7 (2013), fight the urge to tap on the 'Restart and Install' button. Nothing good can come from it, so you might as well wait for Google to push out the corrected notification in English, and announce that the update has a green light to install.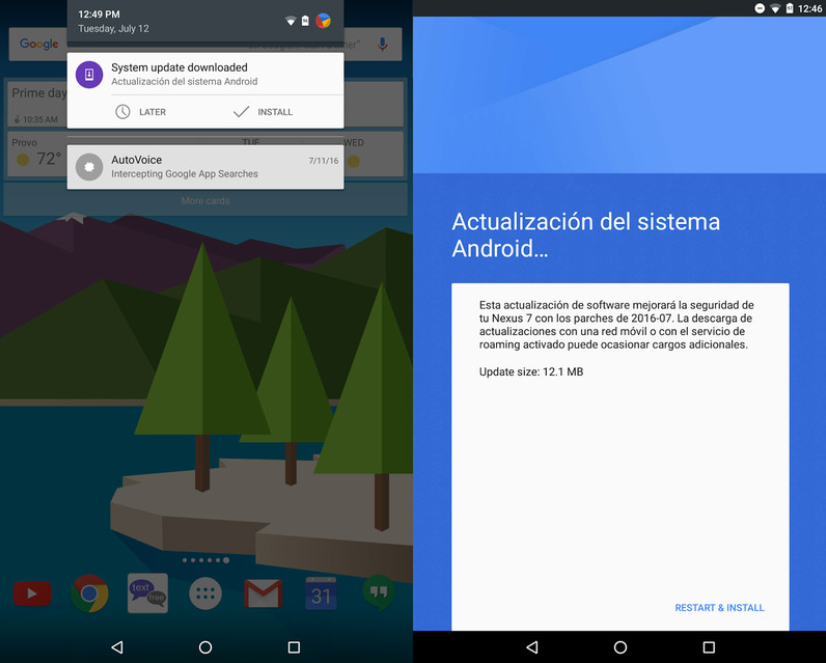 If your Nexus 7 (2013) is set for English but you receive this notification in Spanish, do not update your slate. Google is searching for a solution.
source:
IssueTracker
via
AndroidCentral