Real Boxing on iOS goes free this weekend, jabbing and uppercutting ensue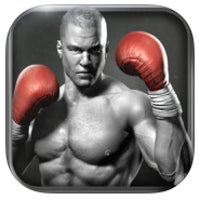 If you are truly fed up with the FIFA World Cup in Brazil, where a large percentage of the players are inclined to fall on the ground and cry in pain when an opponent touches them even in the lightest fashion, then you are probably into contact sports. That being said, if the likes of judo, Muay Thai, jiu-jitsu, karate, kickboxing, and others sum up your vision of "sport", chances are that you've also been into boxing at some point. Still, such type of sports are definitely not suitable for the average Joe and Jane, but Real Boxing – an iOS game that just went free for the upcoming weekend – surely is.
In Real Boxing, you'll have to put on your boxing gloves, clench your digital fists, step into the ring, and stand up against your muscular opponents. As its name suggests, this title heavily relies on realism – apart from using
motion
capture in the animation department, the developer behind the brawler has also thrown in some spectacular graphics for good measure. The latter are courtesy of the potent Unreal Engine, mind you. We can already hear the Rocky theme in our ears!
You can go ahead and grab the iOS version of Real Boxing from the link below. The game will be free this weekend only, so don't lose any more time. Alas, Real Boxing's Android iteration still retails at $0.99.
Oh, and don't forget to put on your boxing shoes!
Download: Real Boxing (
iOS
|
Android
)
Real Boxing screenshots
via:
Pocket Gamer