Ready to note? Samsung also posts an infographic about the Galaxy Note 4
64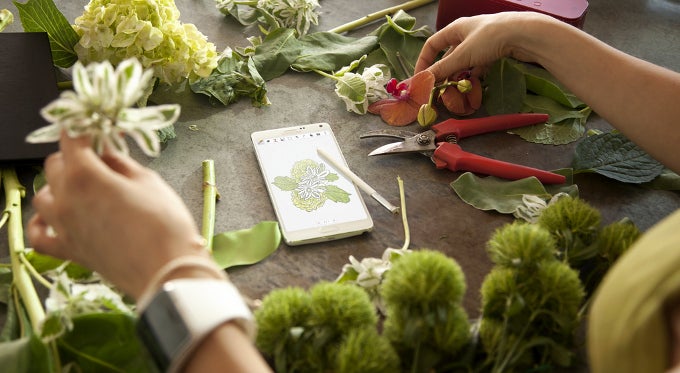 Just a while ago, Samsung
released an official unboxing video of the Galaxy Note 4
and briefly after, the largest smartphone manufacturer in the world also treated us to an infographic regarding the many merits (as Samsung itself sees them) of the newest flagship of the Note family of phablets. Many features of the S Pen-wielding device are being stressed upon in the infographic. For starters, Sammy seems to be focusing on the relatively compact build of the 5.7-inch device and its metal-clad frame.
The rather pixel-rich Super AMOLED display of the
Samsung Galaxy Note 4
is also among the best features of the device as per Samsung, and the imaging capabilities of the device are also among its better features. We are talking about the Smart OIS-enabled 16MP rear shooter and the 3.7MP selfies shooter, which comes with a pretty large aperture of F/1.9.
The infographic also extols the improved S Pen stylus, the signature feature of the Galaxy Note 4, which is now twice as pressure sensitive in comparison with its Note 3 counterpart. Samsung is also pretty proud of Smart Select, Photo Note, the fast charging ability, as well as the pure hardware specs of the phablet. Oh, and let's not forget that the Galaxy Note 4 also comes with a fingerprint scanner and a heartbeat sensor.
The Samsung Galaxy Note 4 arrives
on the US shelves on October 17
.
source:
Samsung