Razer sets China event for May 22, smartphone launch hinted at
3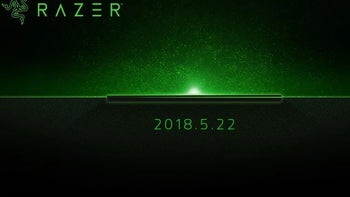 Razer has just announced a new launch event in China set to take place on May 22. The popular gaming brand initially launched the
Razer Phone
back in November, but in recent times its competition has been increasing due to launches from Chinese brands
Xiaomi
and ZTE. In the wake of this, the California-based company has announced it will be holding an event on May 22 in China.
It's currently unclear what the company will be revealing at the event, but the teaser the company has published certainly hints at an upcoming product launch. Now, there are two possible outcomes to this. The first is perhaps the more exciting of the two, entailing a new product (most likely a smartphone) with improved hardware in the hope of competing with Xiaomi and ZTE's latest offerings. After all, the current Razer Phone uses relatively old hardware in a smartphone market
dominated by the Snapdragon 845
. If this is the case, the launch may mean the new device could be exclusive to the Chinese market at first.
Alternatively, the announcement could simply be related to a Chinese launch of last year's Razer Phone. This may be the more plausible of the two possibilities due to the fact that Razer's smartphone is barely six months old, suggesting it may be a bit too soon for a completely new smartphone. Furthermore, Razer has so far shied away from the large Asian market but, with two competing devices already launched and an Asus one
rumored to be on the way
, a launch in the Asian market may be a more direct move in the hope of defending the brand's dominant position in the niche market.

With just over a week to go before the event, it shouldn't be too long before the event's purpose is revealed. Anyhow, there is always the possibility that information may leak beforehand.