Razer Phone 2 announced with revamped design and vapor chamber cooling
34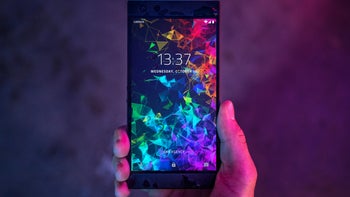 Last year, gaming brand Razer released the Razer Phone, marking a bit of a first for the mobile industry, in that it was the first modern smartphone specifically geared towards gamers. Fast forward to present day, and it's time for round two! The Razer Phone 2 has been officially unveiled today, and it shows just how serious Razer is when it comes to its little foray into mobile.
Design
Modern with a hint of gaming zeal
Sure, the Razer Phone 2 has a good old 16:9 display with no notch, but the company has made sure to modernize the body of the product. Without messing with the convenient rectangular design, the metal back panel has been replaced with a new one made of glass. This achieves two purposes: 1) it makes the phone's look and feel fall in line with modern trends; and 2) it enables wireless charging. To complement this feature, Razer will also be selling a wireless charging base that has a neat RGB lighting design element to it.
Speaking of RGB lighting — as many of you probably know — this is currently a big trend in gaming peripherals, and Razer has its own RGB lighting implementation, known as Chroma. The cool thing with the Razer Phone 2 is that the Razer logo on the back of the phone actually lights up, and it's Chroma-enabled. This means users can choose from a variety of colors (16.8 million) and a bunch of effects to personalize the looks of their Razer Phone 2. Available are the following effects: static color, color spectrum cycling, or breathing color (fading in and out). The Chroma logo will also serve as a notification light for supported apps, such as Facebook and WhatsApp. Upon receiving a notification, the Razer Chroma logo will temporarily light up and change color based on the source application. Three brightness intensities for the logo will ensure that you get the right balance between looks and power efficiency.
Also new this year: the Razer Phone 2 is now water- and dust-resistant with IP67 certification, meaning you should be safe if you happen to accidentally spill something over it, or if it falls in up to 1 meter of water, and stays there for up to 30 minutes.
Display

120 Hz and 50% brighter than before
The screen continues to be the big differentiator for Razer's phone. As before, the company has used Sharp's services in supplying the unique 5.7", 120 Hz IGZO LCD panels, with resolution of 1440 x 2560 pixels. Specs-wise, there is no difference with last year's model, except that there's now Gorilla Glass 5 protecting the panel, instead of GG3. However, Razer does promise a 50% increase in maximum brightness.
And since there's not much else to say about the display, let us tell you about what's flanking it: the stereo speakers! Those top and bottom bezels aren't there just for looks! They house the new, larger and more powerful speakers that should provide a reasonable stereo effect – a must for an immersive gaming experience. What's more, they come with Dolby Atmos support, for whatever that's worth in a mobile phone.

Performance
A custom vapor chamber cooling system makes this the coolest Snapdragon 845 phone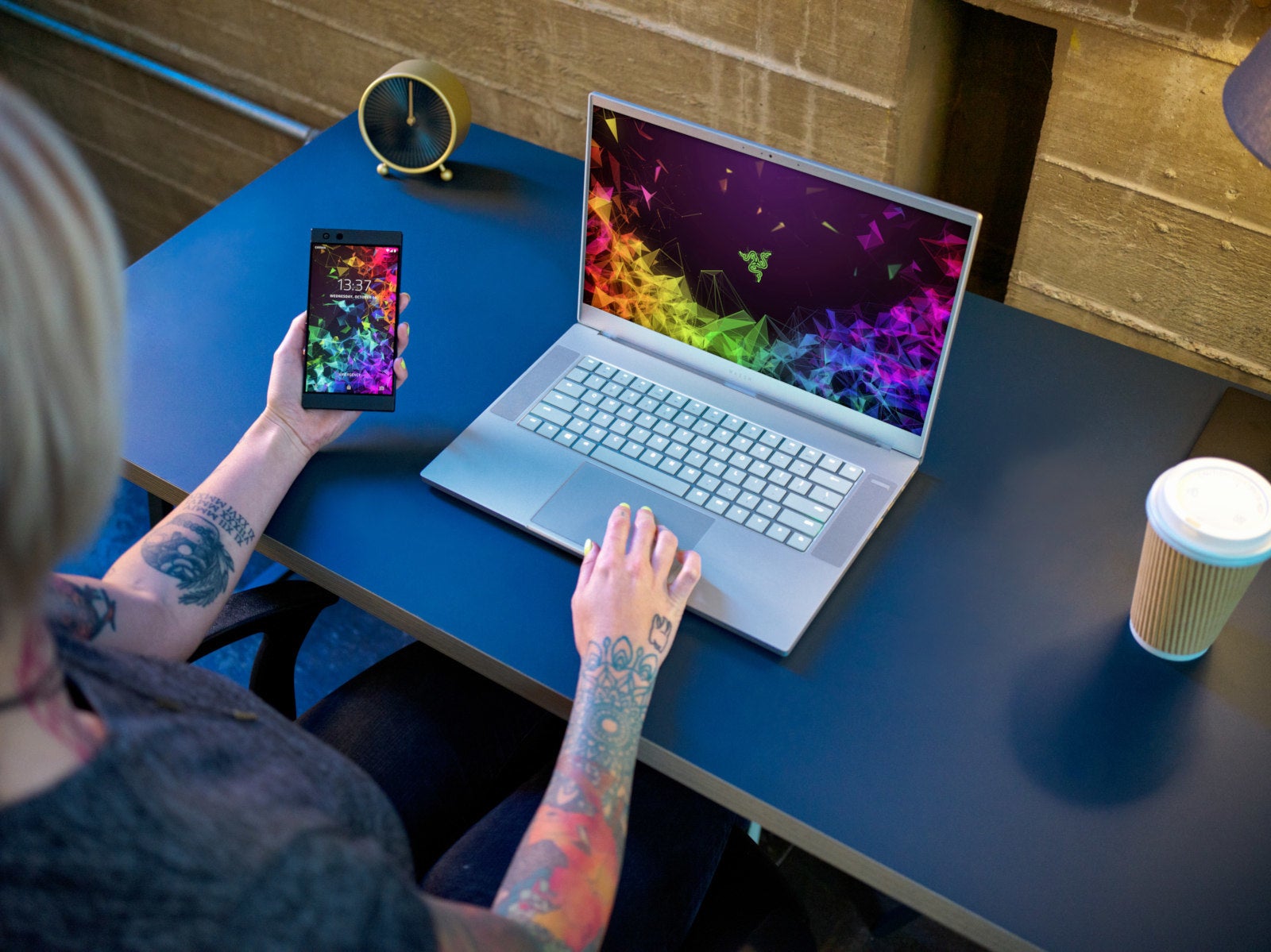 The jump from Snapdragon 835 in the original Razer Phone to Snapdragon 845 in the Razer Phone 2 is nothing shocking. As a phone designed to run games well, it needs to have the most powerful chipset available, especially when you know that some games can be really taxing on the hardware. The Adrena 630 is the GPU that's packaged with the Snapdragon 845, but Razer has done some custom work here to ensure its phone is a step ahead of similarly spec'd handsets.
Covering the chipset and even some other of the internal components is the innovative vapor chamber cooling system. It functions like a heat pipe that is not only extra-large, but is also made of special, graphite-based, server-grade materials that are said to be superior in terms of heat control. It also includes nano-particle thermal blockers designed to reduce those annoying hot spots. The combination of having the newer chip and the more advanced cooling solution has allowed the Razer Phone 2 to achieve up to 30% higher performance than its predecessor. It remains to be seen just how quicker it is going to be compared to other Snapdragon 845 devices.
Initially, the Razer Phone 2 will be running Android 8.1, and Razer is promising an update shortly after launch. The company has also developed Razer Cortex, an Android application that's going to help with organizing the games on your device, recommend 120 Hz-enabled titles, as well as optimize games for better performance and battery life. The Razer Cortex app should also work similarly if you install it on other Android phones. One thing that isn't going to work on other phones is the Razer Theme Store, which features exclusive game-related wallpapers and themes for complete device customization.
Camera
Surprisingly competent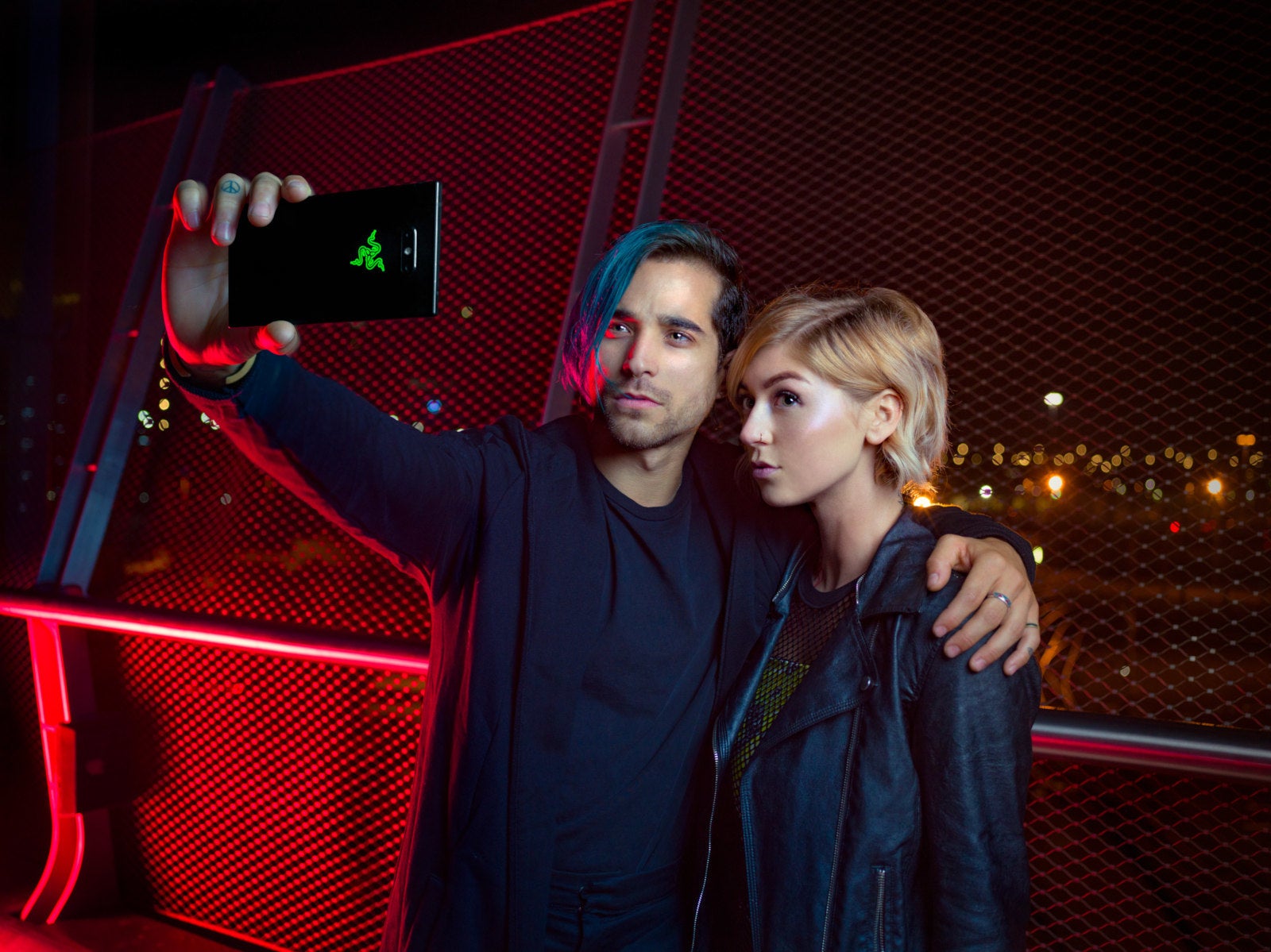 Just because the Razer Phone 2 has gaming DNA doesn't mean it's not paying attention to other important aspects of a great smartphone experience, like the camera, for example. The first Razer Phone turned out to be surprisingly competent in this department, but the Phone 2 is bringing a number of welcome improvements.
The core idea is the same: two cameras, one regularly wide, one telephoto for zoom and portraits – both 12 MP. The cameras are powered by Sony IMX sensors, and feature modern essentials such as phase detection autofocus and dual tone flash. The main 12 MP camera is optically stabilized, and has an aperture of f1.75, which, in theory, should allow for good low-light pictures.
Probably the more interesting camera thing is that Razer has redesigned the interface for easier one-handed operation, including when the user is trying to take a portrait or a panorama shot.

Battery
4000 mAh will keep the lights on

With keeping almost the same dimensions as before, Razer has also kept a battery of equal, 4000 mAh capacity. This is a rather large juice pack that can be charged with either a wired or wireless charger. The old-school, wired way will get you considerably faster speeds, as the phone supports QuickCharge 4+.
Thanks to the newer chipset, battery life is improved – Razer states that while the old Razer Phone could last for up to 10 hours of on-screen time with the display set to 90 Hz refresh rate, the Razer Phone 2 can last the same amount of time, but with the screen running at full 120 Hz.

Razer Phone 2 price and release date
$799, and preorders start October 11
The Razer Phone 2 is available for pre-order starting October 11, at the reasonable price of $799, which somehow doesn't sound too high considering other 2018 flagships.
At this point, Razer isn't revealing the exact Razer Phone 2 release date, but it promises to start shipping the phones soon. The handset will see global distribution across the US, Europe and Asia-Pacific, and the quickest channel to buy it through will be Razer's online store. However, the company has revealed that it's partnering with a number of carriers across the world, including Verizon Wireless in the US. We still don't know if there will be any special offers through Verizon, but that's going to become clear soon.