The Razer Phone 2 may include one of Razer's most iconic features
6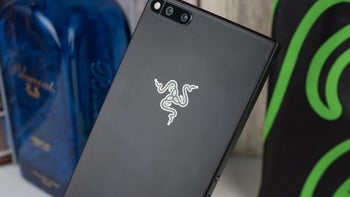 Internally, the Razer Phone 2 is shaping up to be
a regular 2018 upgrade
by swapping out last year's Snapdragon 835 for the newer Snapdragon 845. Likewise, when it comes to the external aspect, the smartphone will most probably make the switch over to a taller 18:9 display. However, according to one industry source, the device may include one of Razer's most recognizable features: Chroma.

For those that don't know what Chroma actually is, it's essentially an LED light technology that Razer incorporates into many products such as keyboards, gaming mice, laptops, and more. Thanks to the tech, owners of these products can then adjust the lighting to their personal preferences, down to the exact color tone. Moreover, sequences can be added which allow the lighting system to slowly switch between a variety of colors.

Presently, it is thought that Razer wasn't able to implement the Chroma lighting system into the original Razer Phone due to hardware restrictions at the time. But with the second-generation device just around the corner, the company is reportedly working with Texas Instruments in the hope of including it this year.

At the moment, the feature isn't 100% confirmed, which means it could still be scrapped ahead of the Razer Phone 2's launch later on this year. However, if Chroma does make the final cut, it will replace the usual LED notification light – the Chroma lighting strip will activate whenever a notification comes through.