RainbowMod ROM released and fully unlocks Nokia Lumia 800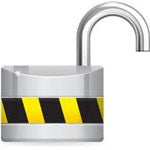 Nokia hacker RainbowMod released a custom ROM for the Nokia Lumia 710, and now brings us more delight with his release of an unlocked ROM for the popular Nokia Lumia 800.
The release is a Tango ROM, in which he used a Chinese firmware version. For those interested, installing his MOD means you will be updated to firmware 7.10.8773.98, bringing new features and functionality to your device.
The ROM comes with English and Russian language packs built-in. To install the MOD and avail of the new customization options, you'll need the Qualcomm boot loader to flash it.
RainbowMod has posted a list of new features made possible with the installation of his ROM:
Full Unlock from UltraShot
Removed OEM applications (Nokia Drive, Maps, etc.)
Search key remapping
QuickLaunch menu for quick switching state of WiFi, 3G, Flight mode, Power save, etc.
Ability to access file system via WiFi/USB
Integrated Live ID, DppImplant no longer needed, but new key can also be banned
Orientation locker
Added multiple colour themes
Easy installation xap from browser or file manager
Unlocked Facebook, Twitter and LinkedIn accounts (limitation of Chinese firmware)
Added Google and Yandex search engines
xb0xmod cert for cab-updates
Cab-updatable
Lots of minor changes
Updatability via Zune (not guaranteed)
source:
WMPoweruser