RadioShack launching own pre-paid carrier brand in October 2012?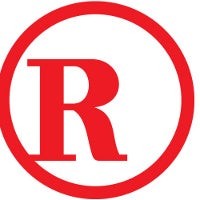 Technology retailer
RadioShack will be launching its own pre-paid carrier brand in October 2012
. That's what an inside source within the company shared with us and the info comes straight from the RadioShack kitchen. It's still a rumor, though, so keep a healthy shade of doubt until an official announcement. We do know that the future carrier will sell its phones only at RadioShack initially. What we don't know is a lot more - we don't know which network will the carrier use and any further details.
There are a couple of reasons why this makes sense and could work out for the Shack. First of all, it's the iPhone. Apple has been making its phone available on regional carriers of all shape and size in the past year, and chances are - if this holds true for the next iPhone - this new carrier could get it too.
Also, RadioShack already has the infrastructure to reach the farthest corners of the country and that's a huge bonus. Stay tuned - we'll keep you posted as soon as we learn more about this.
Thanks, anonymous!
If you have some interesting info that you'd like to share with us, feel free to
Tip Us!