Radio Shack offering free phones each week for the holidays
3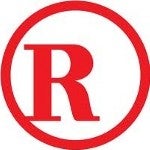 How about a free phone for the holidays? Radio Shack is offering
a list of free handsets that will change each week
during the holiday shopping season. This week's list, which expires on December 10th, includes AT&T's HTC Inspire 4G, HTC Status and the LG Phoenix. Sprint branded phones on the
house
Shack this week include the LG Marquee, the Kyocera Milano, the Samsung Conquer 4G, the Samsung Transform Ultra and the LG Optimus S. Verizon models feature the Samsung Stratosphere and LG Enlighten.
If there isn't any phone on the list that strikes your fancy, don't worry. Next week a new list will reveal a brand new set of free handsets being offered by Radio Shack. Oh, one caveat. To be eligible for a free phone,
you must sign a two-year contract
. If you're unsure which of the free offerings has the features that you are looking for, you can compare the models by looking at the charts below.
source:
RadioShack