Radio Shack now offering the Sprint version of the 16GB Apple iPhone 4S
8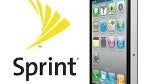 Just in time for the holiday season, a leaked internal memo from
Radio Shack
shows that the retailer plans on offering the 16GB
Sprint version of the Apple iPhone 4S
. The Shack will offer the phone in both black and white for the price of $199.99 with a signed 2-year contract. Some stores might already have the phone in stock. The memo exhorts Shack reps to push Sprint's unlimited data plan, which is the only way to get a new plan for the iPhone with truly unlimited service.
The 16GB Sprint Apple iPhone 4S will be found at Radio Shack stores that currently offer Apple's touchscreen device while those that don't offer the device can have it ordered. The Sprint 8GB Apple iPhone 4 has been available through Radio Shack since the store started selling the
Verizon
and
AT&T
models of the Apple iPhone 4S last month and alerted Sprint customers at the time that the 16GB version of the iPhone 4S for Sprint was coming. Those seeking the 32GB or 64GB models of the phone will need to look elsewhere.
source:
9to5Mac
via
PocketNow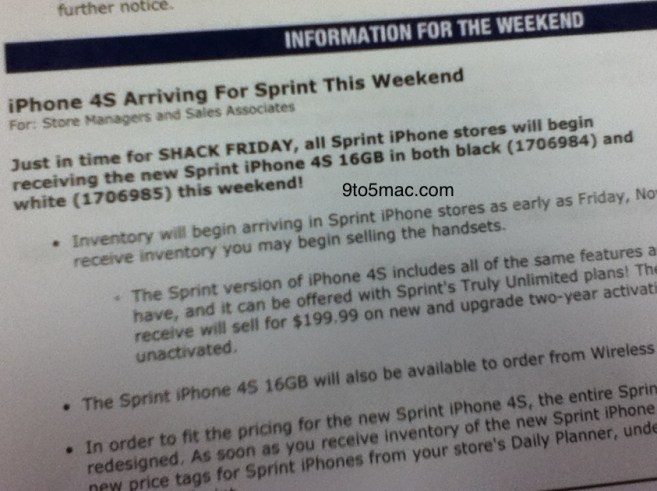 A leaked internal Radio Shack memo confirms that the Sprint version of the 16GB Apple iPhone 4S is now available at certain stores