RPG and world-building hybrid game Etherlords to drop September 4 on iOS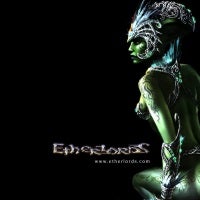 Nival, a games developer known for titles such as Rage of Mages, Silent Storm, and King's Bounty, will bring Etherlords, a free-to-play RPG & world building hybrid to iOS. Etherlords features excellent 3D graphics and two separate types of gameplay. There's a RPG battle system which revolves around creature fighting, magical character abilities, and looting corpses. The main currency in this game is said to be "matter", which brings about the whole world-building thing. Players use their hard-earned matter to build levels, find new creatures, and get into even bloodier battles with other players and their fire-breathing pets.
Nival has promised that the game won't annoy players with time limits, inevitable in-app purchases, and constant internet connection requirements. The studio assures players that monetization is "really soft", and context-based offers aren't "stuffed with in-app purchases". The game will drop September 4 on iOS, but Android and Windows Phone versions have not been announced.
via
TouchArcade