RIM to show off QNX phones next month; BlackBerry PlayBook getting major upgrade
15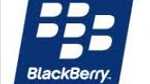 After reporting lower than expected earnings tonight, like
we told you
, and watching its once mighty stock fall to $20, RIM tried to turn the page by announcing that its new QNX flavored Smartphones
will be available at RIM's developer conference next month
. These new BlackBerry models might be the last chance for RIM to catch up to iOS and Android, not to mention Windows Phone Mango.
The QNX OS will allow BlackBerry users to download and use apps designed for other platforms-especially Android. The OS also handles multimedia and multitasking well. As far as the just launched BlackBerry 7 OS is concerned, this is not Harry Potter and Voldemort as both can live together at the same time. RIM says to
expect a time period of 6-8 months where both can co-exist
.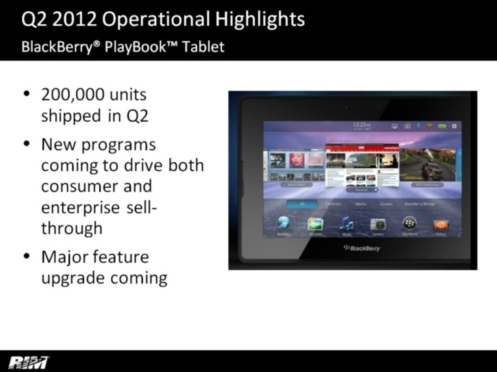 A "major feature upgrade" is coming to the BlackBerry PlayBook
While the news certainly creates a positive buzz around RIM, the problem is that the competition has not decided to stand still to allow the Canadian based firm to play catch up. Apple is moving ahead with iOS 5 and Android 4.0 will be launched as soon as next month. By the time RIM gets around to actually releasing the BlackBerry Superphones early next year, it is hard to say where the competition will be.
During the earnings conference call, RIM co-CEO Jim Balsille said that
a "
major feature update
" is coming to the BlackBerry PlayBook
with the PlayBook software version 2.0. Also expected to be shown off at DevCon, the update will add native e-mail, contracts and calendar functions to the tablet and add the Android App Player. Additionally, the BlackBerry Video Store will be supported by the tablet, which will allow you to pick from 10,000 movies and television shows to watch on your BlackBerry PlayBook.
source:
IntoMobile
,
Crackberry