RIM responds to insider allegations that BB10 is "no where near ready"
15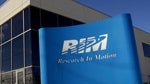 As we reported previously, Research in Motion's next generation phones that run BB10 will
not launch
until the second half of 2011. In their earnings report, co-CEO Mike Lazardis cited the lack of a new LTE-chipset as the main cause of the delay.
Earlier today BGR cited an "anonymous RIM insider" who claimed that the
reason for the delay wasn't over hardware
, but due to the lack of progress on the QNX-based BB10 mobile platform. The source indicated that the current lack of native email clients and other expected apps on the QNX-based PlayBook tablet were a good snapshot of the state of development for BB10.
The source also questioned the overall ability to execute on BB10, saying RIM had "bet the company" on an OS that "couldn't beat iPhone OS 1.0 or Android 2.0".
We reached out to Research in Motion for a response, and received a strongly worded denial
of these accusations from RIM representative Jamie Ernst, which is reproduced in full:
RIM Statement, 12.22.11:

RIM made a strategic decision to launch BlackBerry 10 devices with a new, LTE-based dual core chip set architecture. As explained on our earnings call, the broad engineering impact of this decision and certain other factors significantly influenced the anticipated timing for the BlackBerry 10 devices. The anonymous claim suggesting otherwise is inaccurate and uninformed. As RIM has previously explained, and as Mike Lazaridis reiterated on the earnings call, we will not launch BlackBerry 10 devices until we know they are ready and we believe this new chip set architecture is required to deliver the world class user experience that our customers will expect. Any suggestion to the contrary is simply false. We appreciate the interest in our future platform and we will continue to work hard to deliver that platform as soon as possible. At the same time, we also remain very excited with the success of our recently launched BlackBerry 7 smartphones and we believe these products offer a very compelling choice for both new customers and the almost 75 million BlackBerry users around the world.
RIM clearly disputes the claims given to BGR, going so far as to label them "uniformed" and "simply false". While no other information was supplied on the state of BB10 development, they are clearly doubling down on the claim that waiting for specific SoC solutions is the driving force behind the delay.
Of course corporate spokesmen and anonymous sources can both be accused of having ulterior motives - we don't know the history of the anonymous source, and it would be surprising for RIM to respond any other way. Still, reading between the lines there is reason to think that there might be a nugget of truth - as well as cause for hope - to claims about BB10's state of development.
The statement "we will not launch BlackBerry 10 devices until we know they are ready" would of course include any software issues, thus providing cover if the phones do need to be delayed because of the software. But given the "half-baked" reviews given to the BlackBerry PlayBook, we can all agree that RIM would be better served releasing a top-notch product rather than one that is rushed to market. RIM probably doesn't have many more shots at relevancy in the high end smartphone world so BB10 handsets need to be a home run.
source: Research in Motion,
BGR