RIM now allows you to trade-up to BlackBerry 7 OS devices
9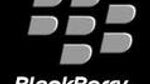 Back in February, we
reported
how
RIM had started a trade-up plan for U.S. BlackBerry owners
. Canadian owners were added to the plan in April, as
we told you
. Using the plan's web site, a BlackBerry owner gets a quote on a new BlackBerry phone after figuring out what they will receive for their trade-in. Up to 5 old BlackBerry models at a time can be traded-in and the value of the trade-in depends on what type of condition the trade is in. Not all BlackBerry models are being accepted, and not all 'Berry units can be purchased with the trade-in, which will give buyers anywhere from $75 to $120 toward a new BlackBerry. Once you agree to the terms, you mail in your old phone.
The good news for 'Berry users today is that RIM is adding to its models that you can purchase with a trade-in
to include the new BlackBerry 7 OS handsets
. Just remember that the discount will be applied to a
full non-subsidized price
of the model that you want. If you are not up for a 2-year contract renewal, trading in that old BlackBerry to grab a discount would certainly be worth it. One caveat. The program is available only in North America and Australia.
RIM currently offers three BlackBerry 7 OS phones, the BlackBerry Bold 9900/9930, the BlackBerry Torch 9850/9860 and the BlackBerry Torch 9810. The new OS includes the second-generation BlackBerry WebKit browser,
said to be 40% faster
than the first-gen version. Unlike past 'Berry browsers which always seemed to get indigestion from JavaScript, the new software eats it up.
source:
BlackBerryOS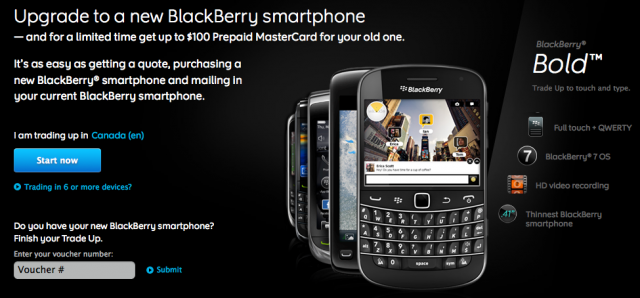 Trade-in your old BlackBerry for a new BlackBerry 7 OS phone