The RED Hydrogen One holographic smartphone just got improved and delayed to August
9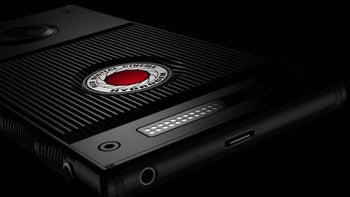 The innovative
Hydrogen One smartphone
is not ready for prime time, as developer RED announced they need more time before they can launch it on the market. Initially slated for a Q1 release, RED now says their holographic smartphone should hit the shelves in August.
The good news is RED needs the extra time to make the smartphone better, so instead of shipping it with a single camera module that could be replaced with an improved one that can capture 3D video, the Hydrogen One will now come with dual cameras around front and back.
Thanks to the new additions, RED's upcoming smartphone will be capable of
capturing 4-View video
that enables users to look around and behind objects that have shot with the camera.
But that's not the only good news. Apparently, this specific camera module would have sold for $750-$1000. However, "
with a lot of hardware and software work
," Hydrogen One owners will be able to shoot 4V real-time on the phone both sides, so there's no need to process the video in the cloud any longer, as initially stated by RED.
Also, RED confirmed that it prepares to launch the smartphone with multiple carriers. Also, even though the launch date has been pushed back to August, the final date will be determined by the carriers, so keep that in mind as well.
Even so, if you've pre-ordered RED's Hydrogen One
holographic smartphone
, you'll be pleased to know that your device will ship "
well before launch
," so expect it to arrive in the next few months.
RED doesn't accept pre-orders for the Hydrogen One any longer, but the smartphone costs $1,295 (Aluminum variant) and $1,595 (Titanium variant), respectively.