QuizUp adds new Google Maps-powered quiz
1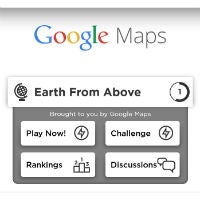 QuizUp
is one of the most addictive games to come out in a while, and it continues to get more and more addictive, because there is new content and new quizzes added all of the time. One of the more high-profile additions to the game came yesterday with a new category that is being powered by Google Maps.
The category is called "Earth From Above", and it can be found in the geography section of the topics list. And, maybe it is a failure of the U.S. public school system, but it seems to be incredibly difficult. The section combines questions about geography with Google Maps imagery, although the Maps imagery may not always be too helpful. Sometimes it is satellite imagery, and sometimes it is the 3D images of famous landmarks.
As per usual with QuizUp, you can challenge people from around the globe. This new section is definitely a pretty cool addition to the game, but obviously, it will only be fun if you have some capacity for geography. The new topic is available for both Android and iOS versions of QuizUp.